Where to Pick your Pumpkin: Pumpkin Patches and Apples Too, Near Asheville, NC
With a crisp breeze in the air and a yellow tint on the leaves, the harvest season has arrived in the North Carolina Mountains. 🍂 We've gathered a list of our favorite pumpkin pickin' spots near Asheville. Because we are just 20 miles up the road from NC's apple country (the lovely Hendersonville), lucky for us, most of the pumpkin patches are apple orchards as well.
A drive down Chimney Rock Road offers a bountiful barrage of apple orchards and pumpkin patches. On either side of the gently winding highway, you'll find sign after sign advertising the sweet fruit of the craggy trees. You'll likely also catch a glimpse of the giant orange silo painted to resemble a toothy jack-o-lantern.
Sigh. Oh, to experience autumn in the North Carolina mountains. 😌
So, because we love you so, dear readers, we'll let you in our favorite pumpkin patches near Asheville:
1. Grandad's Apples N' Such
With 100 acres, Grandad's Apples features an array of fun activities and local farm-fresh products. During the season, Grandad's is open each day of the week from 8 am - 5 pm, with special events hosted on weekends.
Petting farm animals, sipping fermented apple cider, and getting lost in a corn maze? I couldn't imagine a more perfect Fall day if I tried. (Okay, maybe top it off with an evening by a bonfire with a local Oktoberfest brew and some banjo pickin' friends).
From August to October, you can pick your own apples right off the trees - with differing ripening times depending on your favorite variety. Pop in the Bakery to find everything from caramel apples to apple cider slushies. Did I mention they have homemade apple cider doughnuts? Don't skip the bakery.
You can also shoot apples out of a cannon, ride a cow-train pulled by a tractor, and (when we're not in the middle of a pandemic) experience something only described as the jump pillow. I don't know about you but my interest is piqued. I'm already marking my calendar for next Fall, in hopes that the jump pillow will again be operational.
And of course, what you came here for, the pumpkins! They grow over 2 acres of pumpkins at Grandad's, with sizes ranging from tiny to huge. You can choose your own and take it home to celebrate the harvest season and remember the day you ate way too many apple cider doughnuts 😉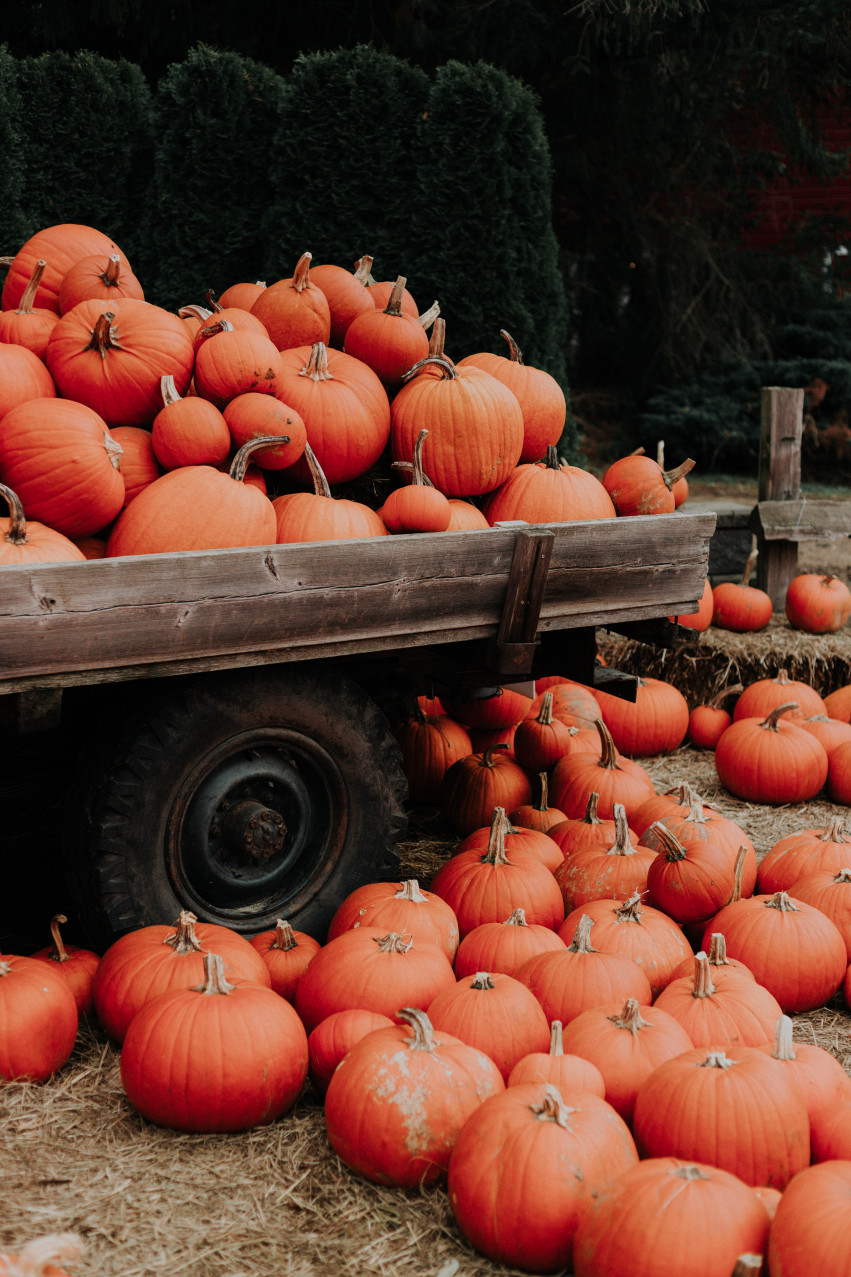 2. Sky Top Orchard
Named "Sky Top" for a reason, this orchard offers incredible views from its spot on top of Mount McAlpine. Sky Top is known for its homemade apple cider doughnuts - you can even visit the doughnut building. They also make their own hard apple cider. Yum and yum! Choose your pumpkin from their vast selection and enjoy all that the farm has to offer.
Strolling through their 100-acre farm, you can take a peek at the animals - peacocks, chickens, goats, and sheep. You can also explore the fish and duck ponds, or jump on the hay-less hayride (allergy-friendly!). Sounds like a perfectly odd Western North Carolina adventure to me!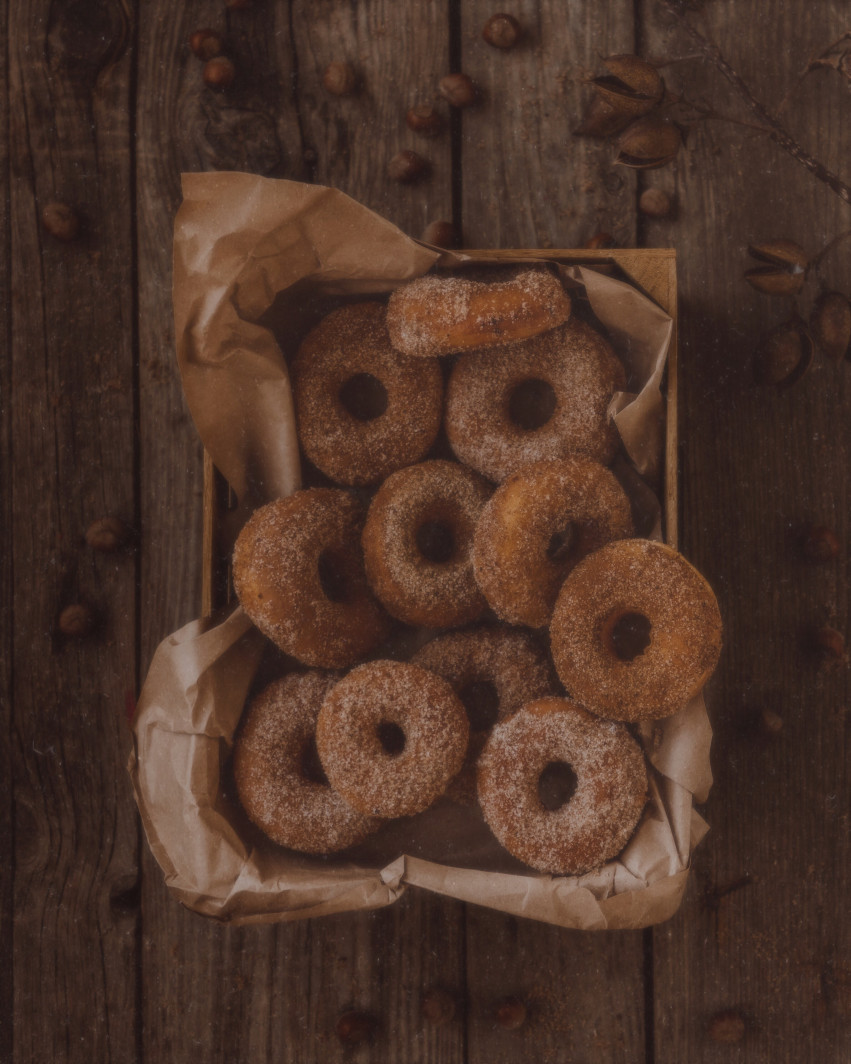 3. The Nix Pumpkin Patch
Opening this Friday (September 25th), this patch comes as the most highly recommended pumpkin patch from a local Facebook group. Say what you will, but finding consensus over local recommendations in a place as contentious as a city-wide Facebook group? I'll take it. It's not hard to believe that this is the spot with the giant orange jack-o-lantern silo.
Recommended for its superior variety, this patch has creamy white pumpkins, spooky green pumpkins, bumpy gourds, and even tiny black pumpkins! This one is for the serious pumpkin hunters - for those of us who want to embrace a quirky, curated Fall aesthetic. I will be making a purely focused trip to this one over the weekend. And hopefully, my porch will thank me. 🎃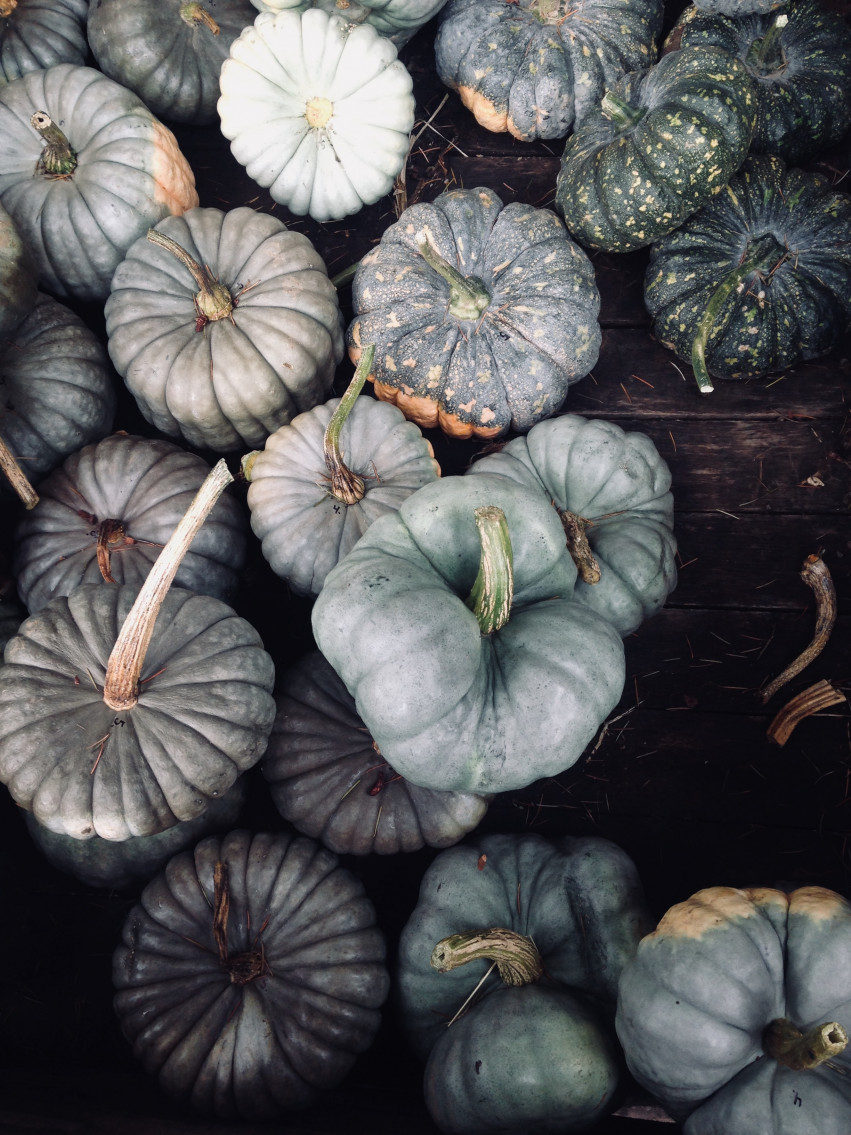 4. Jeter Mountain Farm
This multi-purpose farm also comes highly recommended, with more than one person mentioning the stunning bathrooms. Yes, bathrooms. Someone even confessed to calling their mother from the bathroom just to tell her how beautiful it was!
Jeter Mountain Farms is a wedding venue, apple orchard, pumpkin patch, and a grape farm. They have a gorgeous on-site facility and outline their commitments to sustainability on their website. On the weekends, they are known to have live music, food vendors, and covered hayrides. This one is not to be missed!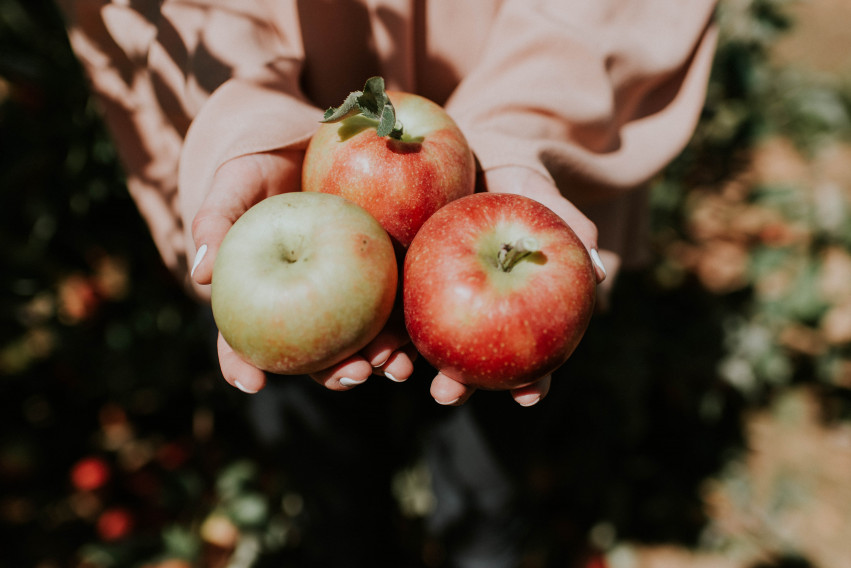 I can't wait to kindly persuade my partner to enjoy a full day of pumpkin patch fun this weekend. What a way to spend the daylight hours before we head to an outdoor socially distant Grateful Dead cover band show at the Grey Eagle Saturday evening!
Happy autumn to you and yours! 🍂