10 Years in 10 Minutes - Comparing Boone and Asheville Markets
Top Takeaways from the Data 📊
Both markets were slow after the housing market crash of 2008. They began steadily began picking up after 2010, with significant progress by 2015 - reaching a peak this year.
The Asheville market picked up faster than the Boone market ⤵️
From 2010-2020 in Asheville, days on market decreased by 80%. In the High Country, days on market decreased by 49%.
Meaning homes are selling, on average, 80% faster in AVL and 49% faster in Boone than they were in 2010.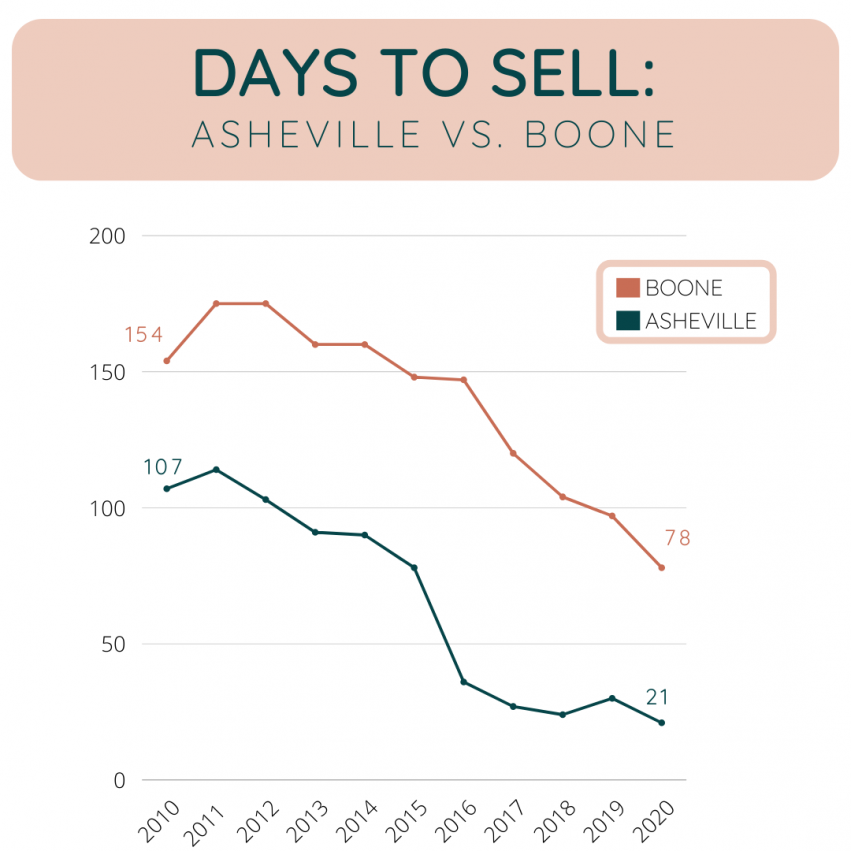 Prices Increased in Both Markets ✨
Asheville saw a 64% increase in the average price per home, while Boone saw a 48% increase since 2010.
Overall, prices in Boone remain higher - although home prices in Asheville are increasing faster.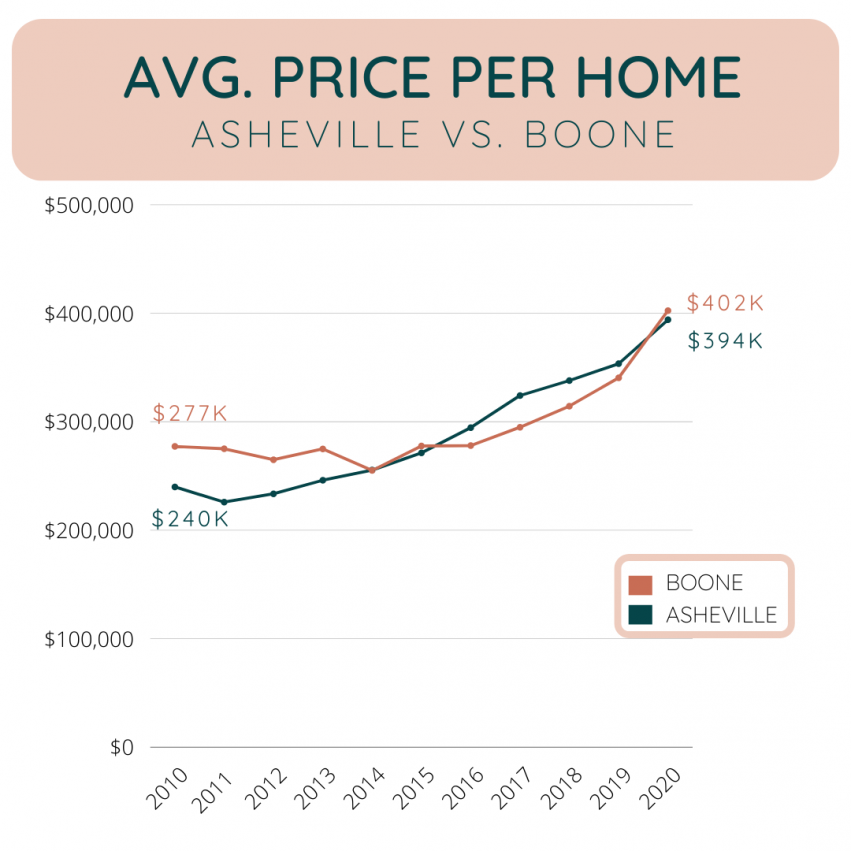 Let's Talk About Your Reality
What Buyers Are Looking For Right Now