Hello lovely readers, and welcome back to another RREG blog post!
We've really been gearing up for the holiday season here at RREG. We've been decorating the office and listening to some holiday tunes. I mean, is this not the sweetest office you've ever seen in your life?
Other than that, we've been working on a little surprise for our followers the past couple of weeks. Keeping up with the holiday spirit, we're so excited to show you our latest project… These are a few of our favorite things! I'll be posting the finished product at the end of the post, but this blog is really about walking you through all of the fun we had making it.
Asheville is such an amazing city. Even on a seemingly dreary, rainy day you can easily have an amazing time out on the town… That's what we did! When compiling a list of our favorite things, we knew Downtown Asheville had some serious hotspots. We decided, the best way to showcase our favorite things isn't always just a list and some pictures… Let's go out, go to those places, make a fun compilation video, and have a great time doing it.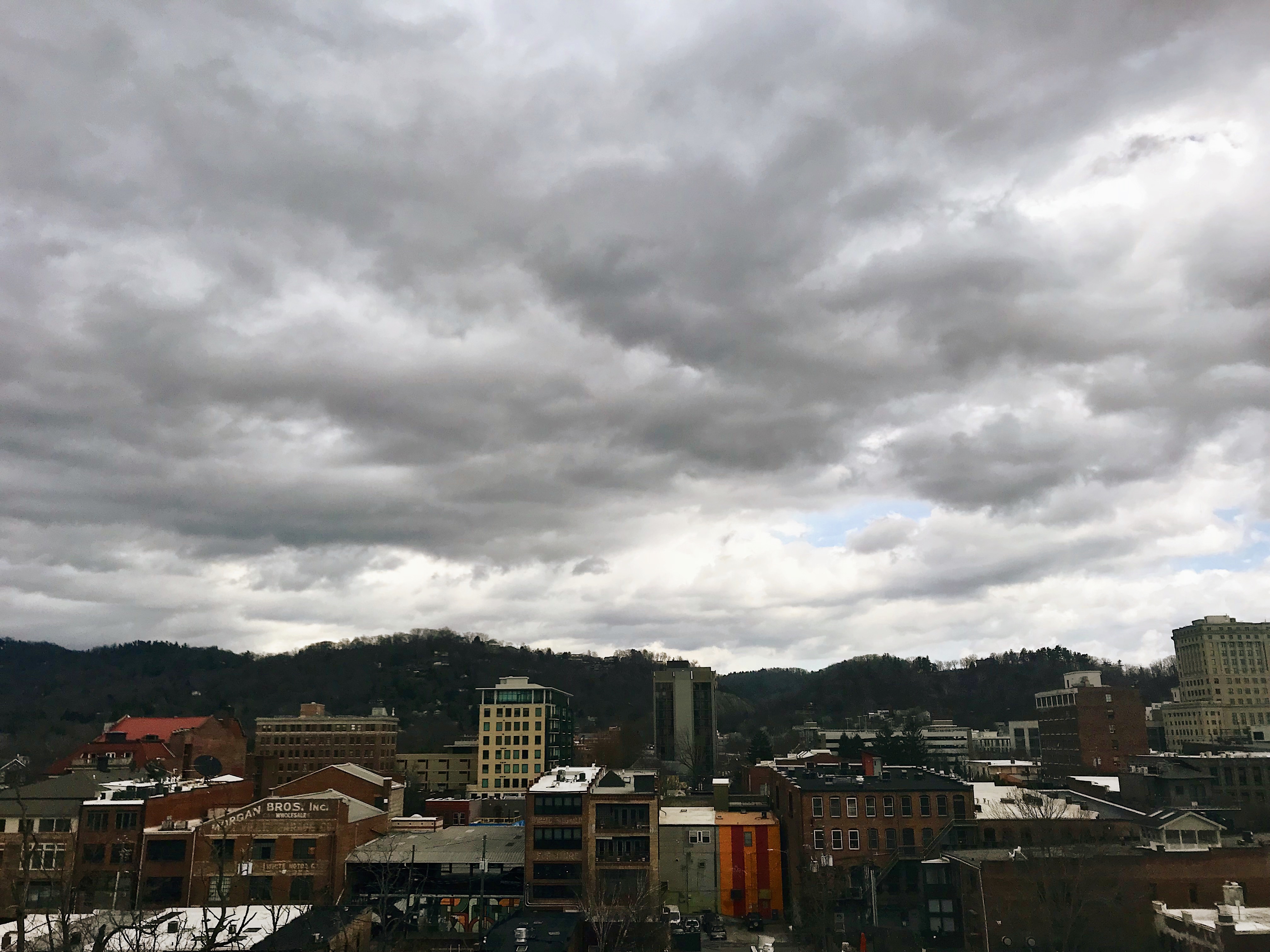 And that's exactly what we did! We started the evening at the office, meeting up so that we could all pile into Pier's car and drive Downtown together. And oh my gosh, our holiday lights are to die for at nighttime!

Then we were on our way. We were ravenous, and in our opinion, there's no better place to cure your hunger in a jiffy than White Duck Taco Shop. We ordered an assortment of chips and dips and a couple tacos each (my personal favorites are the lamb gyro and steak & cheese). White Duck has three different locations throughout Asheville, but the Downtown location holds the same character as the original location in the RAD. It's so colorful and cozy!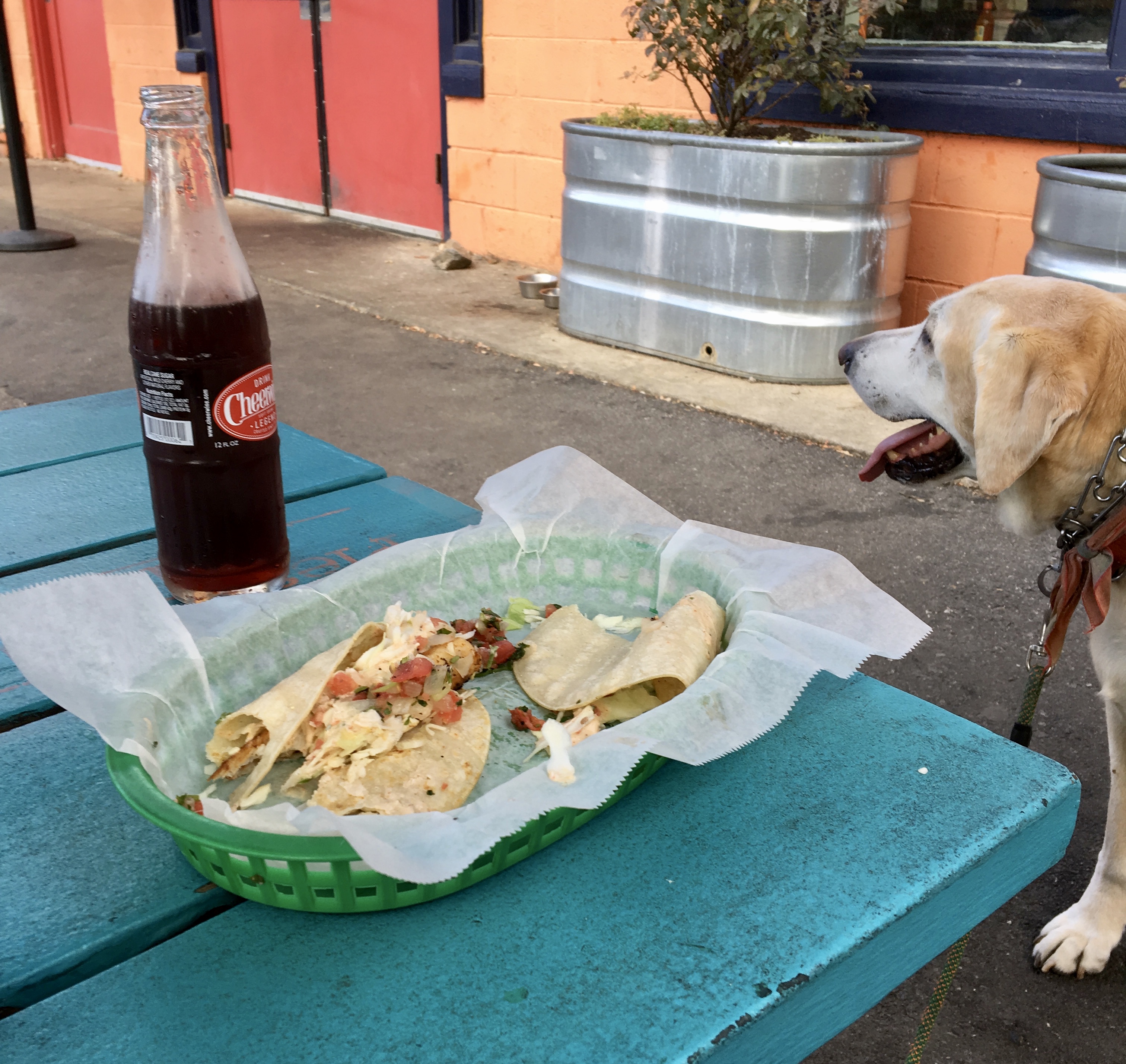 After we'd stuffed ourselves with tacos and chips, we were very thirsty. We headed right across the street to Cúrate, a hip little Spanish tapas eatery with a perfect bar. They had a great assortment of wine, cider, and beer. We ordered a couple cocktails (I always love a good margarita!) and even tried a bartender's choice mocktail. We had great service, and our thirst was surely quenched!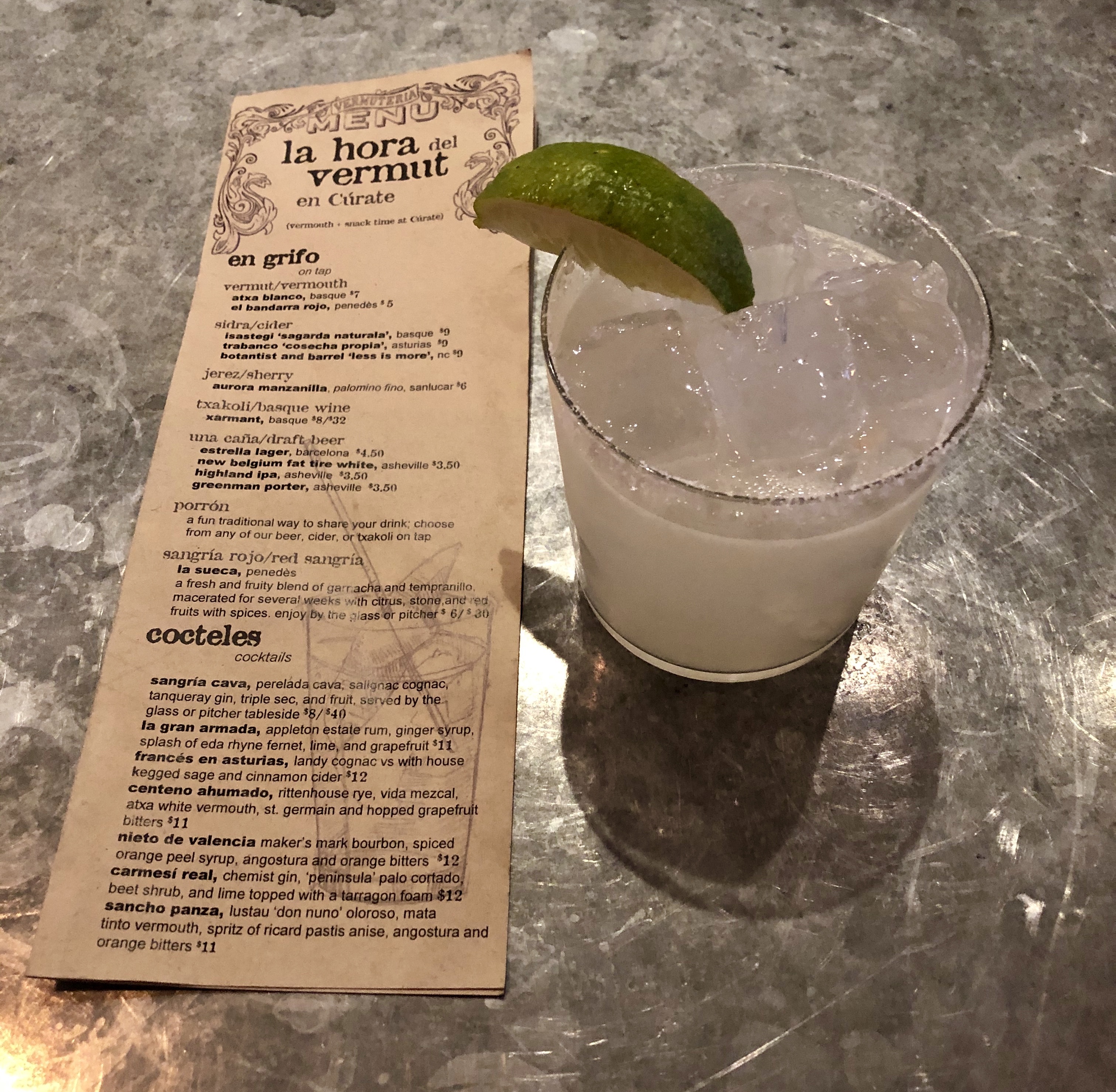 While en route to our next stop, we decided to drop by the Asheville Art Museum. It looks so gorgeous and modern from the outside! The building itself really is a work of art, but nothing compares to the masterpieces you can find on the inside.
What's better than a sweet treat after dinner and drinks? One of our favorite spots for such an occasion is the French Broad Chocolate Lounge. This place just screams "classy." It smells amazing, too! There's a perfect assortment of ice cream, cakes, tarts, and so much more to choose from. I opted for a chocolate turtle tart and some vanilla bean ice cream, while the other ladies tried some brownies and treats of their own. It was the perfect pairing!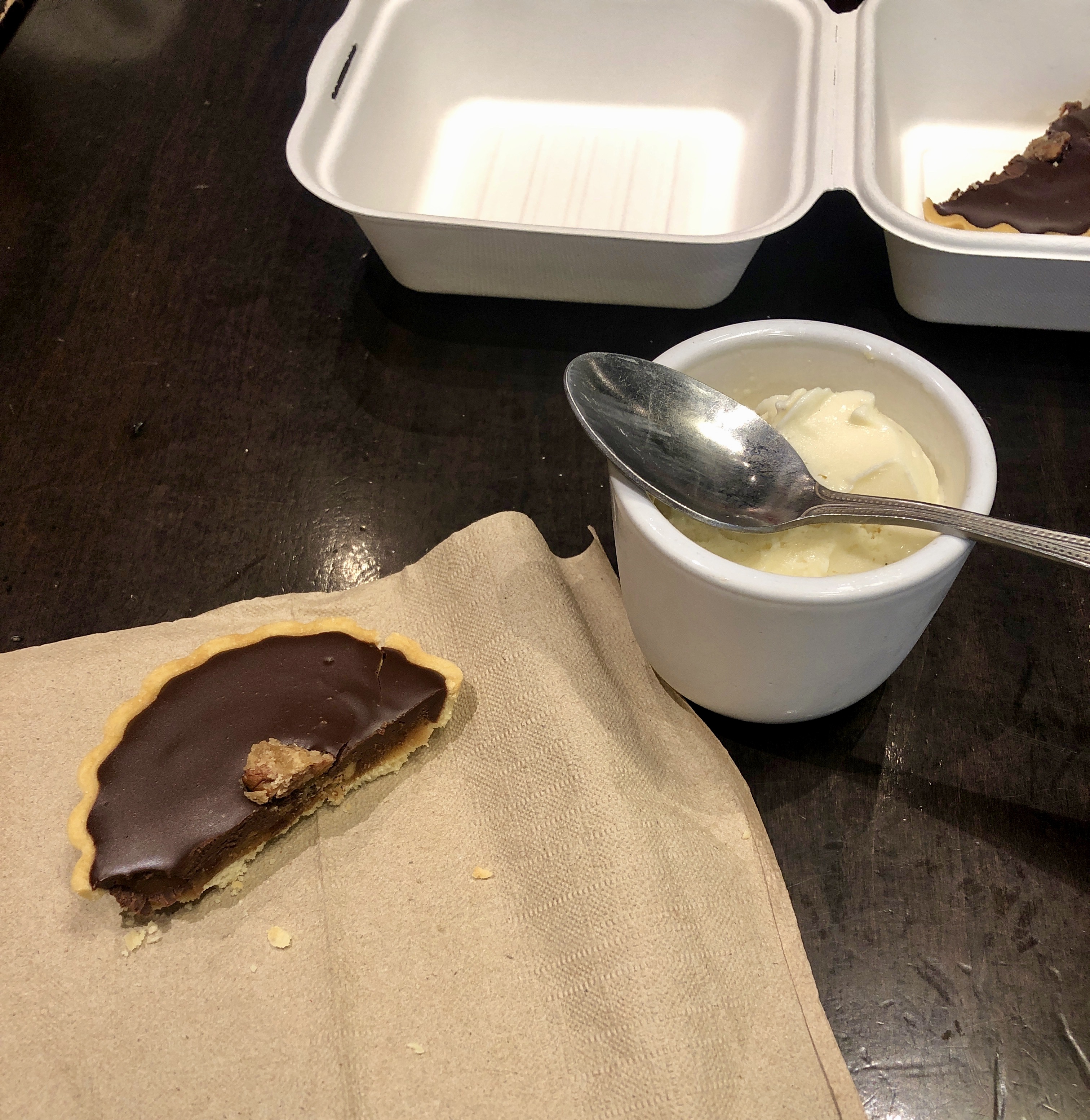 You can't come to Asheville without taking a moment to admire those gorgeous mountain views. In our opinion, the Montford Rooftop Bar really does the trick. This rooftop bar features large windows, an outdoor seating area, and a fantastic food & drinks menu. We enjoyed our misty view over some cocktails paired with hushpuppies and pimento cheese. I gotta tell y'all, this pimento cheese was to die for! And, the bar was so festively decorated with a tropical Christmas theme. Mele Kalikimaka!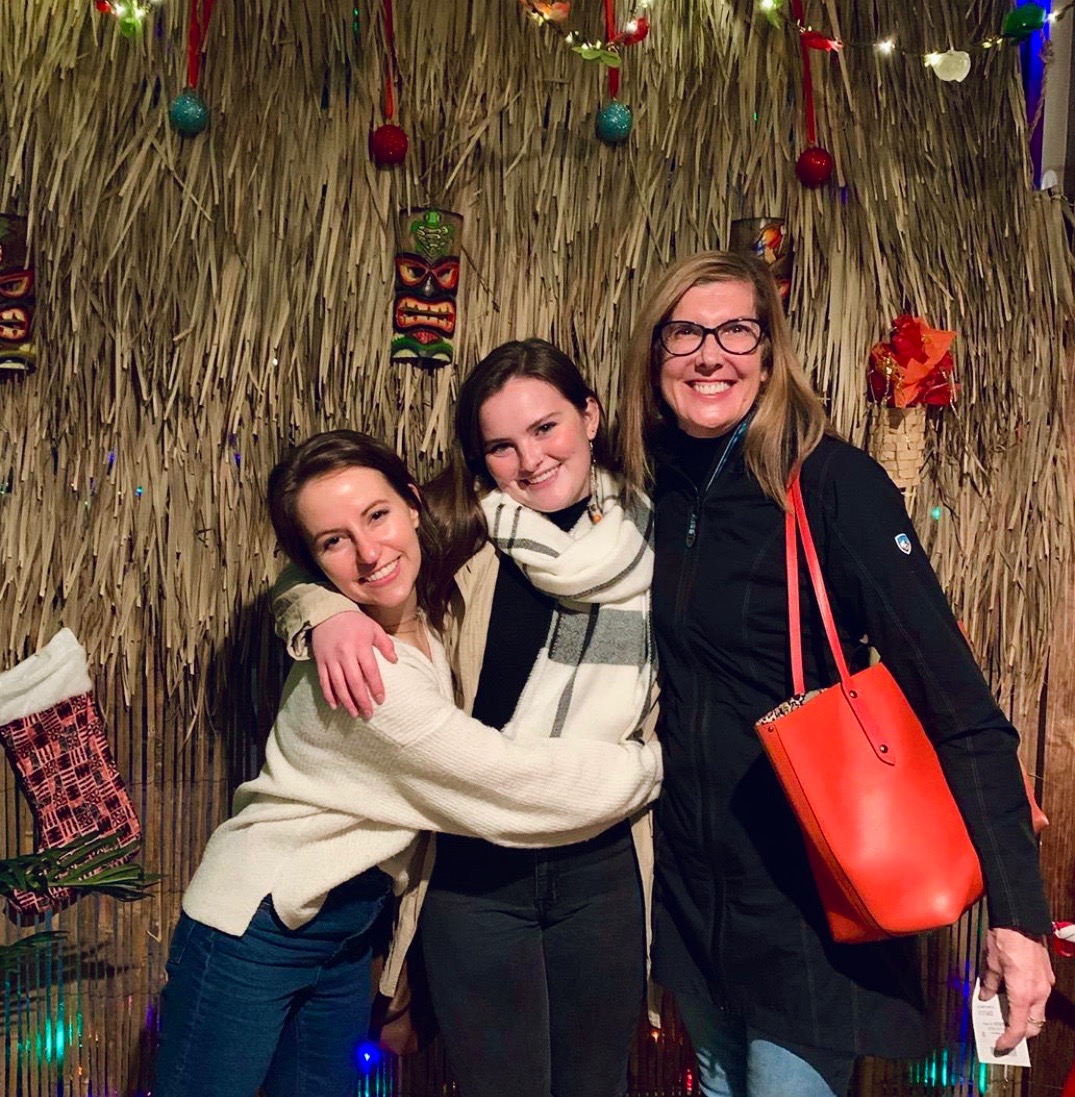 Some of you may have seen Janie, our Office Manager, working behind the Champagne Bar at the Battery Park Book Exchange on occasion. Of course we had to stop by this neat little spot! We enjoyed a glass of hibiscus bubbly while walking along the tall aisles of shelves. Being a creative writing major myself, I was in heaven. They even have a locked section that features signed and first edition bestselling and vintage novels.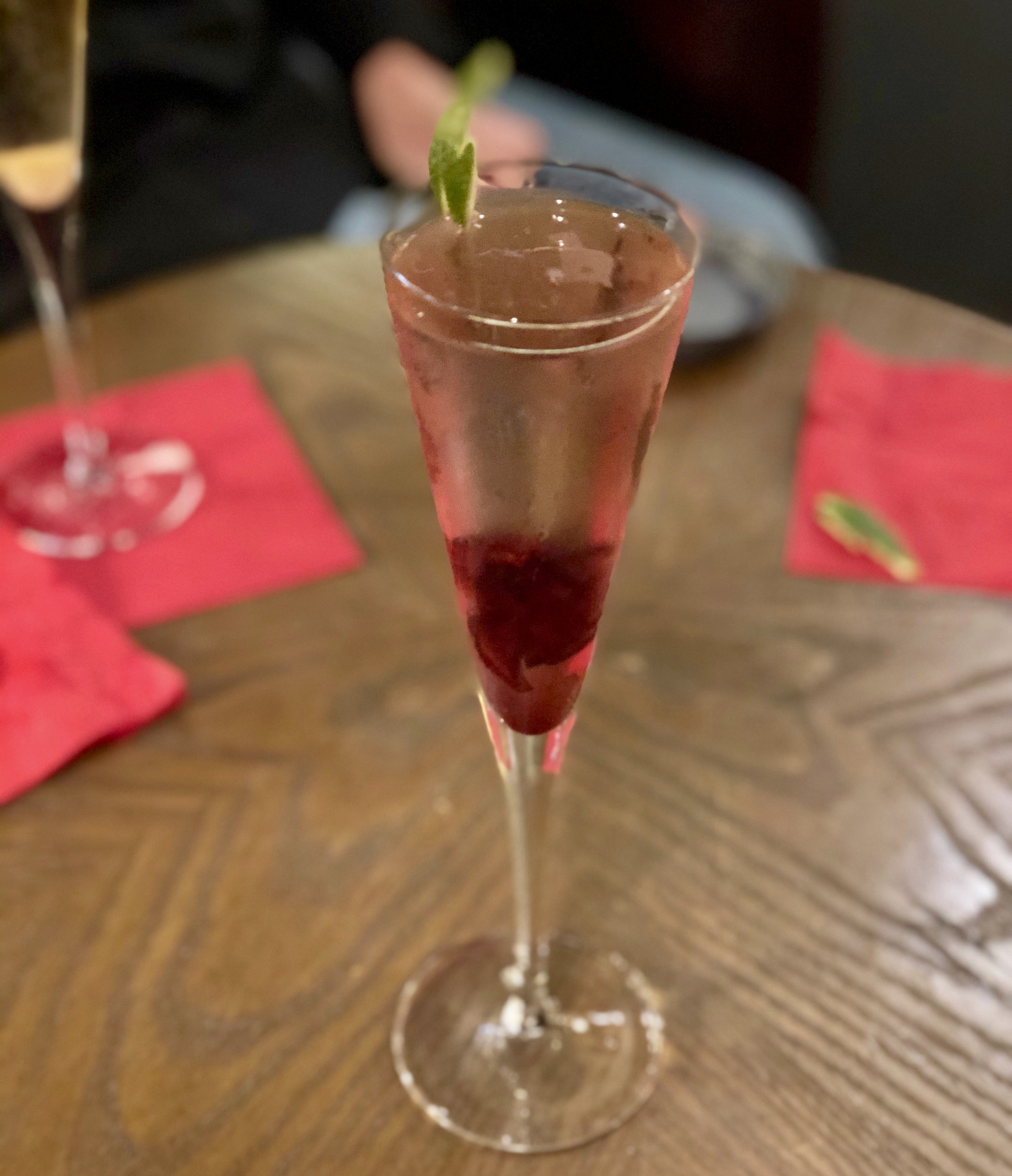 We only had one stop left on our list for the night, and that was a walk through the Grove Arcade to see their holiday lights display. They had the most gorgeous Christmas tree and hanging lights! I seriously envy anyone who lives in there, because they get to see them every day.

We had quite the night out on the town in Asheville putting this project together. Rain or shine, nothing can keep down the RREG ladies. If you know us, you know we love to have fun. We also love creating content like this for our followers. We have to give a shoutout to our Stephie Bowers who filmed and curated this sweet little video for us. We hope you enjoy it as much as we enjoyed making it!
Happy holidays, from all of us at RREG!
Take care,
Kirby xx